The other night I was reminiscing with my family about the songs I grew up with, specifically the Christian songs I remembered so fondly.
I was in middle school when I first discovered music of any kind, really. In my house at that time we were only allowed to listen to Christian music, so that was what I listened to. I don't remember my first CD, but it was one of these three, all of which I acquired at the same time: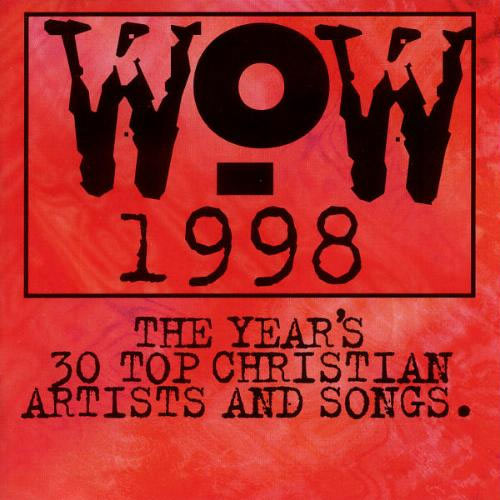 And from there I went on to acquire everything I could get my hands on.
Let's look at some of the highlights, shall we?
Easy Listening Contemporary Christian
Even though in some youth group circles, these weren't considered cool to listen to - it was "mom music" - I had a great fondness for some of the mellower artists. For example, Point of Grace. The two most ubiquitous songs by them at that time were
Keep the Candle Burning
and
Circle of Friends
, but I personally liked their more upbeat songs better, such as
That's the Way It Meant to Be
and
Steady On
. Oh, I should mention that their first Christmas CD was
incredible
. It's still one of my very favorites. Their original Christmas song
Light of the World
is one I love listening to every Christmas.
Avalon was like Point of Grace except with two guys and two girls instead of four girls. (Incidentally, one of the members of Avalon was Jody McBrayer, whose voice I LOVED, and when he released
a solo CD
, I snapped it up instantly.) The Avalon song that wouldn't die is
Testify to Love
, which apparently was covered by Wynonna Judd? Huh. No idea. Avalon was also really good at giving us those big crazy belty female songs, sort of the Christian equivalent of I Will Always Love You or And I'm Telling You I'm Not Going. You sang these songs if you wanted to show off your voice. The two most notable were
Can't Live a Day
and
I Don't Wanna Go
.
Michael W. Smith had both been around for quite awhile, but when I first started listening to music, it was right when
This Is Your Time
was big. And I mean BIG. It was an inspirational song released in the wake of the Columbine shooting, encouraging people to live their lives fully because you never know when your time is going to be up, and it was all over the place. "Human videos" hadn't quite caught on in American churches yet, or this would have been the subject of all of them. (
His
Christmas
CDs
are also pretty incredible. Apparently adult contemporary Christian artists do the best Christmas albums.)
Steven Curtis Chapman was considered a little less "mommish" but not by much. His song
Dive
was the big song back then, and because Christian music apparently never gets old, I still hear it played on Christian radio today. I do like the song - it's catchy and fun - I just think it's funny that it's still going. (Other big SCC songs:
Lord of the Dance
,
The Great Adventure
,
Speechless
and the quintessential wedding song
I Will Be Here
.)
The Cheesiest Pop You Can Imagine
Oh, don't worry, it wasn't just cheesy because it was Christian. It was cheesy because it was the late 1990s and the early 2000s and we were trying to find a way to get people to listen to music about Jesus instead of Britney Spears and Backstreet Boys. Cue young female belters, boy bands, and girl dance groups.
The female pop singers I listened to: Jaci Velasquez, Stacie Orrico, Rachael Lampa. They all sounded pretty much the same and were all 16 or 17 when they got signed. Jaci and Rachael were power belters, while Stacie was dubbed "the Christian Britney Spears" - much breathier and weaker a voice. A few of their biggest songs:
God So Loved
and
On My Knees
(Jaci),
Blessed
and
Savior Song
(Rachael), and
More to Life
and
Genuine
(Stacie).
Rebecca St. James should probably be in there somewhere, but I didn't listen to her as much, aside from her True Love Waits song,
Wait For Me
. I did like that one.
Of the dance girl groups, the only one that really did well was ZOEgirl. I didn't like them as much as my friends did, but I bought all their CDs anyway. I'm not even sure I can separate all their songs out in my mind, but I do remember
Dismissed
and
I Believe
as being ones I liked. They are pretty fun to dance along to still.
The girl dance groups that nobody listened to but me: V*Enna (
Where I Wanna Be
was their one hit) and Shine MK (
More Than Words Can Say
is not my favorite, but it's the only one I can find on YouTube).
In part 2, I'll deal with the "cool" Christian music (some of which is actually still pretty cool). These can be separated into two genres: the rock dudes and the worship dudes.
Did you grow up listening to any of these artists? Which were your favorites?